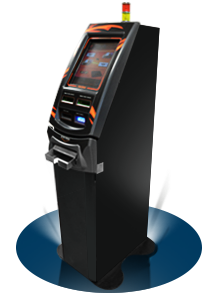 E-kiosk
E-kiosk is a self-service terminal for bidirectional exchange between monetary values for playable credits. It also functions as a self-service terminal for user points in customer loyalty systems, which can be accessed through its magnetic card.
● Allows money entry and exit operations.
● Reduce personnel.
● Standalone operation or integrated into the system.
● Redundancy of acceptors..